Vous êtes ici

>

Sierre

>

Swiss Wine-growing Capital
Swiss Wine-growing Capital
There has been a winegrowing culture in sierre ever since roman times. There are a great many grape varieties here, some of which are secret and original such as the Cornalin, Arvine and Humagne.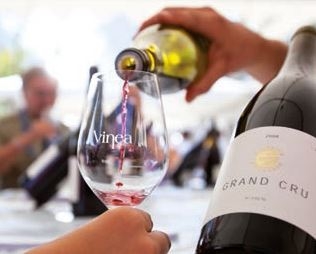 As a symbol of this leading role, the Sierre region has been benefitting from the activities of the 'VINEA' association since 1993.
In addition to organising the VINEA trade fair for Swiss wines, the association also runs numerous competitions such as the 'Mondial des Pinots', 'Mondial du Merlot' and 'Grand Prix du Vin Suisse'.
As a centre of competence and communication, the 'VINEA' association also coordinates the 'Guide des Vins suisses' (guide to Swiss wines).
• More than 40 different grape varieties.
• 'VINEA' trade fair.
• Ancestral winegrowing tradition.
• Valais Museum of Wine and Winegrowing.