Vous êtes ici

>

Sierre

>

Economic Dynamism
Economic Dynamism
A place of tradition and creativity; a place to meet people or pass through; Sierre is a city of more than 16,000 inhabitants based at the heart of the valais alps in the south of switzerland.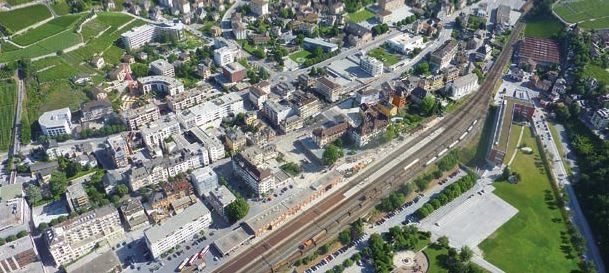 Based on the French and German-speaking border of Valais, Sierre is characterised by its high quality of life, climate and exceptional environment at the heart of the Alps, just a few minutes away from some Alpine skiing, hiking and thermal spa resorts; Sierre offers the sunniest Lifestyle in Switzerland.
In addition to its beneficial rail, road and airport connections, this expanding city attracts some key public and private investments.
The appeal of the city is all thanks to its favourable supporting conditions (beneficial production costs, well-situated industrial and commercial sites with development potential) and simplified processes thanks to its unique one-stop-shop for economic development.

• Magnificent natural sites
• The sunniest climate in Switzerland.
• From plains to mountains.
• Economically diverse and attractive.
Documents